GUARDIAN TOWING TESTIMONIALS
Guardian Towing | Towing San Diego | Your Angel on The Road
Average rating:
7 reviews
Oct 11, 2019
Great job
Great job! Professional and friendly.
Sep 3, 2019
THIS IS A GOOD TOW COMPANY SO LOOK NO FURTHER!!
I was on the 15n and I hit a pothole that popped both left tires! I got to the side safely and quickly looked up tows. 2 companies with better ratings told me they were too busy. What?? In this time of need who wants to hear that? Another said 3 hr wait..?! So I called guardian and they came in less then 30 minutes and Farhad slapped my car on his truck in like 2 minutes! Had me to discount tires in minutes! He was friendly, and gave me suggestions on how to save money on the tow and the tires! And the operator was also friendly, kept in contact with me, and just made this stressful time easier. Good job guys! Thank you Farhad! God bless!
Jul 11, 2019
Excellent service
Thank you for your excellent service, they are truly, the Angel of The Road!
Mar 29, 2019
Best towing!
Best service in town!
Dec 11, 2018
Awesome people!
Gave me no hassle and answered all the questions I had. Awesome people working there. They even made sure I checked to make sure my insurance paid for their tows and storage after my accident. Nothing but 5 stars from the experience I had.
Sep 7, 2018
Best tow company ever
Ben saved our lives today. The best tow company ever! Thanks guys !
Nov 11, 2015
Outstanding Service!
I highly recommend Guarding to anyone. If you need a tow, don't hesitate and don't waste your time shopping around. Call Guarding! I very rarely write online reviews, but felt Guarding deserved it and I greatly appreciate them.
REQUEST SERVICE
Contact us today for a free quote.
Guardian Towing San Diego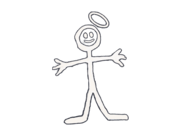 Take advantage of our "30 minute promise". We will arrive and assist you in 30 minutes or less (within our area). We welcome the opportunity to serve you and be, "Your Angel On The Road".