MEET GUARDIAN TOWING, a San Diego Towing Company
RELIABLE WORKMANSHIP
We develop long-term relationships with clients by providing superior safe and ensuring safe, quality work. Our experienced team will always arrive in a timely manner, and get you back on the road as quickly as possible.
24-HOUR SERVICE
Whether you're stranded in rush hour traffic, or it's midnight and there's not a vehicle in sight, we are available to take your call—24 hours a day, 7 days a week.
ONE-STOP SHOP
We are committed to serving  all of your towing and roadside service needs—from medium-duty towing, road assistance and everything in between.
MAXIMUM COVERAGE
To ease your job in finding a towing company in San Diego, we strategically position ourselves to service.
Guardian Towing, San Diego towing company with complete resource for all your emergency roadside service needs. We are the name that residents have come to trust and rely since 1994. A name that is synonymous with excellent service and reliability, that many companies and agencies had selected as their primary tow provider. We are the tow provider for: the San Diego Police Department (SDPD), Northrop Grumman, Naval Air Station (NAS), Tesla, Marine Corps Air Station Miramar (MCAS), Residential or Commercial Properties and The California Highway Patrol (CHP).
Whether you are in a rush hour traffic or stranded in the middle of the night, we are committed to helping you and take your call- 24 hours a day, 7 days a week, to give you peace of mind while you are on the road.
Our  motto:  "We make impossible tows possible".
REQUEST SERVICE
Contact us today for a free quote.
Guardian Towing San Diego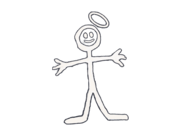 Take advantage of our "30 minute promise". We will arrive and assist you in 30 minutes or less (within our area). We welcome the opportunity to serve you and be, "Your Angel On The Road".